CONSULT / X-RAY / EXAM / CLEANING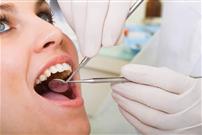 $89 – Exam, X-Rays, Regular Cleaning and Treatment Plan. (Valued $400)
$129 – Exam, necessary X-Rays, Regular cleaning and Fluoride. With "Take Home" Whitening Kit. (Valued $500)
$299 – In-office ZOOM whitening (Valued $600)
$349 – Exam, necessary X-Rays and Regular cleaning AND 1-Hour In-office ZOOM whitening. (Valued $1000)
$2000-$5000 – Adult/Teen/Kid's Ortho/Braces – Cost depends on individual case and treatment plan (1 or more phases). Free consultation.
$1000 OFF – Invisalign ortho (metal-free braces) with free Take Home Whitening after treatment. Limited time offer. (Valued $5500+)
Regular cleaning – only in absence of gum disease.


A fee will be charged for transfer or copies of X-Rays.